Many people all over the world suffer from sciatica, which is a common and often very painful condition. It is characterized by pain that radiates along the path of the sciatic nerve, which runs from the lower back down through the buttocks and into the legs. This pain can be excruciating and may be accompanied by other symptoms such as numbness, tingling, and weakness in the affected leg. While conventional medical treatments are available for sciatica, many people are also exploring natural alternatives, including herbal remedies, to alleviate their symptoms. In this article, we will delve into the causes and symptoms of sciatica, explore some of the best herbs for sciatica treatment, and discuss whether sciatica can be treated without medication.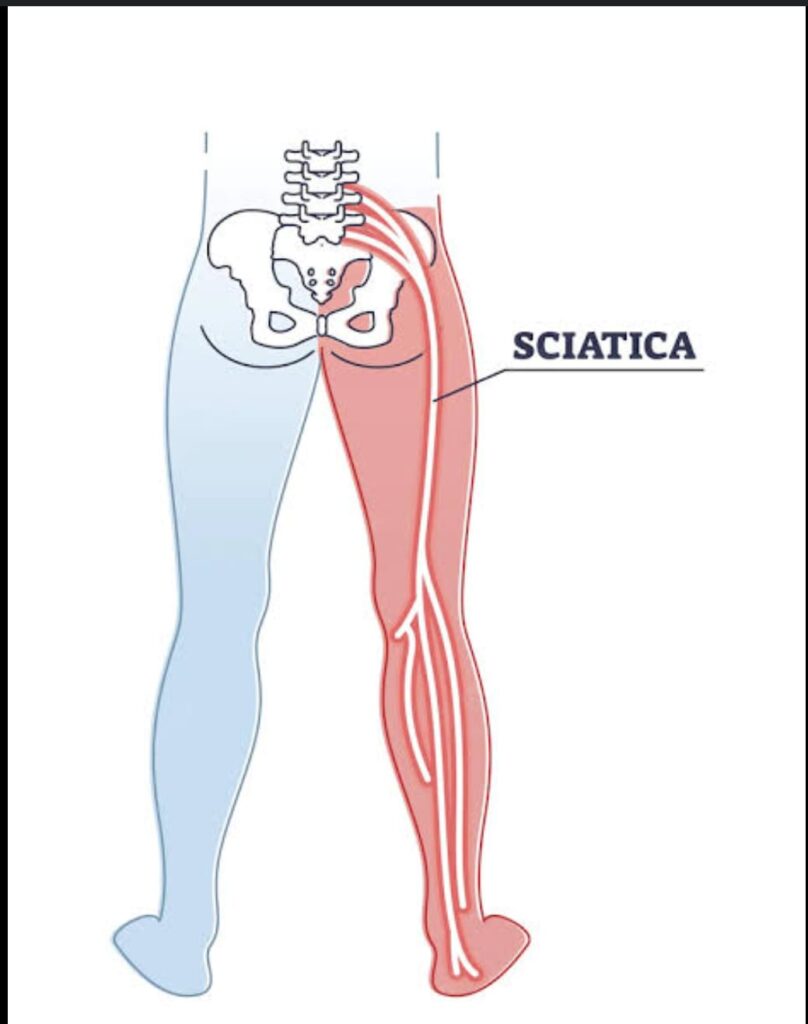 Understanding Sciatica
Sciatica is not a standalone medical condition but rather a symptom of an underlying issue, most commonly a herniated disc or spinal stenosis. When the sciatic nerve is compressed or irritated, it can result in the characteristic pain that travels down the leg. Other potential causes of sciatica include muscle spasms, spinal tumors, or injuries.
The symptoms of sciatica can vary in severity, with some individuals experiencing only mild discomfort while others endure debilitating pain. The pain typically worsens with movement, such as walking or sitting for extended periods, and can be accompanied by sensations like burning, tingling, or numbness. In severe cases, muscle weakness in the affected leg may occur.
Conventional Treatment for Sciatica
Traditional medical treatments for sciatica often focus on managing pain and addressing the underlying cause. Some common approaches include:
Medications: Nonsteroidal anti-inflammatory drugs (NSAIDs), muscle relaxants, and pain relievers are often prescribed to alleviate pain and reduce inflammation.
Physical Therapy: Physical therapists can help patients with exercises and stretches that strengthen the muscles and improve flexibility, relieving pressure on the sciatic nerve.
Epidural Steroid Injections: In cases of severe pain, corticosteroid injections can be administered directly into the affected area to reduce inflammation and provide relief.
Surgery: In extreme cases where conservative treatments are ineffective, surgical interventions like discectomy or laminectomy may be necessary to relieve nerve compression.
Best Herbs for Sciatica Treatment
In recent years, there has been growing interest in herbal remedies as complementary or alternative treatments for sciatica. While research on the efficacy of these herbs is ongoing, some have shown promise in relieving sciatic pain and reducing inflammation. It is essential to consult with a healthcare professional before trying any herbal remedies, especially if you are currently taking medication or have underlying health conditions. Here are some of the best herbs for sciatica treatment:
May You Like:Turmeric Benefits and Uses: A Comprehensive Guide to the Golden Spice….Haldi Ke Faide
Turmeric (Curcuma longa): Turmeric contains an active compound called curcumin, known for its potent anti-inflammatory properties. It may help reduce inflammation and alleviate sciatic pain.
Devil's Claw (Harpagophytum procumbens): Devil's Claw is an African herb traditionally used to relieve pain and inflammation. It may provide relief for sciatica sufferers.
White Willow Bark (Salix alba): White willow bark contains salicin, a natural compound similar to aspirin. It can help reduce pain and inflammation associated with sciatica.
Ginger (Zingiber officinale): Ginger has anti-inflammatory and analgesic properties, which may make it beneficial for alleviating sciatic pain.
St. John's Wort (Hypericum perforatum): St. John's Wort is known for its potential to reduce nerve-related pain and discomfort.
Arnica (Arnica montana): Arnica is a homeopathic remedy that may help with muscle pain and inflammation often associated with sciatica.
Capsaicin (Capsicum annuum): Capsaicin, derived from chili peppers, can be applied topically as a cream or ointment to reduce pain by affecting nerve receptors.
Can Sciatica Be Treated Without Medicine?
While medication and medical interventions can be effective in managing sciatica, there are also non-pharmacological and non-invasive approaches that may help alleviate symptoms and improve overall well-being. These strategies can be used alone or in combination with herbal remedies. Here are some ways to treat sciatica without medication:
Physical Therapy: Engaging in specific exercises and stretches under the guidance of a physical therapist can improve posture, strengthen muscles, and reduce pressure on the sciatic nerve.
Heat and Cold Therapy: Applying heat or cold packs to the affected area can help reduce inflammation and provide temporary pain relief.
Massage Therapy: Massage can help relax tense muscles and improve blood flow to the affected area, which may alleviate sciatic pain.
Acupuncture: Some individuals find relief from sciatica through acupuncture, a traditional Chinese medicine practice that involves inserting thin needles into specific points on the body to promote healing and pain relief.
Yoga and Tai Chi: These mind-body practices emphasize gentle movements and stretches that can improve flexibility and reduce muscle tension, potentially easing sciatic pain.
May You Like: Tips and Tricks to Avoid Anxiety
Diet and Lifestyle Changes: Maintaining a healthy weight, staying active, and eating an anti-inflammatory diet rich in fruits, vegetables, and omega-3 fatty acids can support overall health and potentially reduce sciatic symptoms.
Mindfulness and Stress Reduction: Techniques such as meditation and deep breathing exercises can help manage stress, which can exacerbate pain perception.
Sciatica can be a painful and challenging condition, but there are various treatment options available, both conventional and complementary. While medication and medical interventions can be effective, many people seek natural remedies such as herbal treatments. The herbs mentioned in this article, along with non-pharmacological approaches, may provide relief for some individuals suffering from sciatica. However, it's crucial to consult with a healthcare professional to determine the most appropriate treatment plan based on your specific condition and needs. Ultimately, the management of sciatica often involves a multifaceted approach that considers the underlying cause, severity of symptoms, and individual preferences.