Willow Bark: A Natural Wonder and Its Health Benefits


Introduction
Throughout history, mankind has relied on nature's bounty to treat various ailments and improve overall well-being. Willow bark, derived from the bark of the willow tree, is one such natural remedy that has been utilized for centuries due to its therapeutic properties. As an ancient herbal medicine, willow bark has stood the test of time and continues to offer numerous health benefits in the modern era. In this article, we explore the origins, composition, and the impressive array of benefits associated with willow bark.
History and Origins of Willow Bark
Willow bark, scientifically known as Salix alba, belongs to the Salicaceae family and is native to Europe, Asia, and North America. The use of willow bark for medicinal purposes dates back thousands of years. Ancient Egyptians and Sumerians were among the earliest civilizations known to have employed willow bark as a remedy for pain and inflammation. The famous Greek physician, Hippocrates, and other early healers also recognized the therapeutic potential of willow bark.
Composition of Willow Bark
The key component of willow bark responsible for its medicinal properties is salicin. Salicin is a natural compound classified as a salicylate, a type of organic acid. When consumed, salicin is converted to salicylic acid, which is the active ingredient in aspirin, a widely used over-the-counter pain reliever. Aside from salicin, willow bark also contains flavonoids, polyphenols, tannins, and other beneficial compounds that contribute to its healing abilities.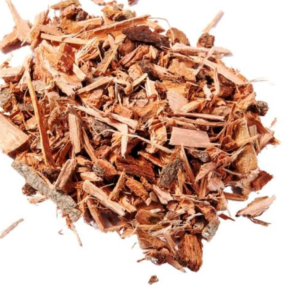 Pain Relief and Anti-Inflammatory Properties
One of the primary benefits of willow bark is its potent pain-relieving and anti-inflammatory effects. The salicin in willow bark works similarly to aspirin by inhibiting the production of prostaglandins, compounds that promote pain and inflammation. As a result, willow bark has been traditionally used to alleviate various types of pain, such as headaches, joint pain, and muscle aches. Moreover, its natural anti-inflammatory properties make it a valuable aid in managing chronic inflammatory conditions like osteoarthritis and rheumatoid arthritis.
Fever Reduction
Willow bark has also been recognized for its ability to reduce fever. As salicin is metabolized into salicylic acid, it helps regulate body temperature by lowering fever-inducing prostaglandins. This property has made willow bark a popular choice for treating fevers associated with flu, colds, and other viral infections.
Cardiovascular Health
Studies suggest that willow bark may benefit cardiovascular health. Its salicylic acid content may contribute to improved blood flow and reduced clot formation, potentially lowering the risk of heart attacks and strokes. Additionally, some research indicates that willow bark might have a mild blood pressure-lowering effect, which could be beneficial for individuals with hypertension.
Antioxidant Properties
The presence of various antioxidants in willow bark adds another layer of health benefits. Antioxidants neutralize harmful free radicals in the body, protecting cells from oxidative stress and reducing the risk of chronic diseases such as cancer, diabetes, and cardiovascular disorders. The combination of salicin and antioxidants in willow bark makes it a valuable ally in promoting overall health and longevity.
Skin Health and Wound Healing
Applied topically, willow bark extracts have been utilized for centuries to treat skin conditions and promote wound healing. The anti-inflammatory properties of salicin help soothe irritated skin, making it an effective remedy for conditions like acne, eczema, and psoriasis. Furthermore, willow bark's natural exfoliating action can help unclog pores and improve the overall texture and appearance of the skin.
Weight Management
Recent studies have indicated that willow bark may play a role in weight management. Some researchers suggest that the salicin content in willow bark may influence the metabolism of fats and glucose, potentially aiding in weight loss and diabetes management. However, further research is needed to fully understand these effects and determine appropriate dosages.
Headache Relief
As a time-tested remedy, willow bark has long been used to alleviate headaches and migraines. Its analgesic and anti-inflammatory properties can help ease the pain associated with various types of headaches and offer relief without the side effects commonly associated with synthetic pain medications.
Gastrointestinal Benefits
While aspirin can sometimes cause gastrointestinal irritation, willow bark is often better tolerated by individuals who experience sensitivity to aspirin. The presence of tannins in willow bark may provide a protective effect on the gastrointestinal lining, potentially reducing the risk of stomach upset.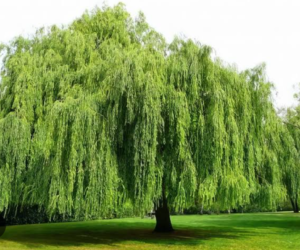 WILLOW BARK TREE


Conclusion
In conclusion, willow bark has rightfully earned its place in the realm of natural remedies due to its rich history and wide array of health benefits. From its traditional use as a pain reliever and anti-inflammatory agent to its potential role in cardiovascular health, skin care, weight management, and beyond, willow bark remains a versatile and valuable botanical remedy. Nevertheless, it is essential to exercise caution when using willow bark, especially for individuals with known allergies, medical conditions, or those taking medications, as interactions and adverse effects may occur. As with any herbal remedy, consulting a healthcare professional before incorporating willow bark into your health regimen is advisable. With proper guidance, this ancient herbal marvel can continue to enhance the well-being of generations to come.