Nourishing Your Body's Natural Defense System.The human immune system is a remarkable defense mechanism designed to protect the body from various pathogens, including bacteria, viruses, and fungi. Having a strong immune system is really important because it helps you stay healthy and stops you from getting sick. While genetics plays a role in immune function, lifestyle factors, including diet, can significantly influence the strength and effectiveness of our immune system. In this article, we will explore the world of immune-boosting foods and herbs, understanding how they work and incorporating them into your daily diet to fortify your body's natural defenses.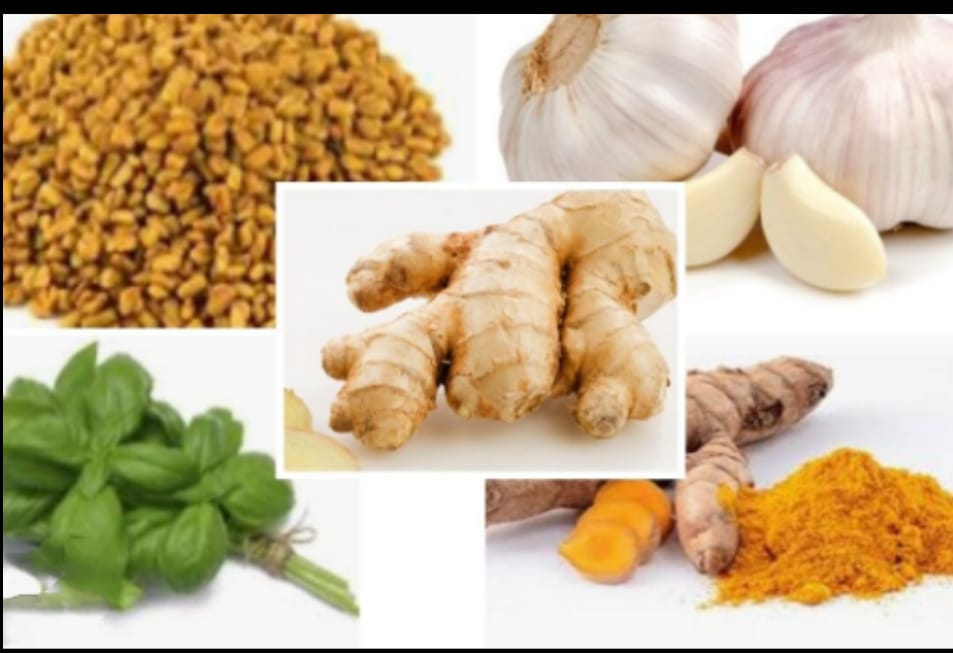 Understanding the Immune System
Before delving into the specifics of immune-boosting foods and herbs, it's essential to have a basic understanding of how the immune system works. The immune system comprises various cells, tissues, and organs that work together to identify and neutralize harmful invaders.
The primary components of the immune system include:
White Blood Cells (WBCs): These cells, including neutrophils, lymphocytes, monocytes, eosinophils, and basophils, are the foot soldiers of the immune system. They patrol the body, identify foreign substances, and either engulf or produce antibodies to neutralize them.
Antibodies: These are proteins produced by the immune system to recognize and neutralize specific pathogens. These little soldiers are super important for protecting your body from bad germs and viruses.
Lymphatic System: This network of vessels and nodes helps transport white blood cells and other immune-related substances throughout the body.
Bone Marrow and Thymus: These organs are responsible for the production and maturation of immune cells.
Spleen: The spleen filters the blood, removing damaged blood cells and pathogens.
Now that we have a fundamental understanding of the immune system, let's explore how certain foods and herbs can enhance its function.
Immune-Boosting Foods
Citrus Fruits: Citrus fruits such as oranges, lemons, limes, and grapefruits are rich in vitamin C, a potent antioxidant known for its immune-boosting properties. Vitamin C supports the production of white blood cells and helps these cells function more effectively.
Berries: Berries like strawberries, blueberries, and raspberries are loaded with antioxidants, vitamins, and fiber. They help reduce inflammation and provide essential nutrients that support overall immune health.
Garlic: When you eat garlic, it has something called allicin, which is like a superhero that fights off bad germs in your body. Consuming garlic regularly can help the body fight off infections and boost immune function.
Ginger: Ginger has anti-inflammatory and antioxidant properties. It can help soothe a sore throat, reduce nausea, and support the immune system.
Turmeric: Turmeric is like a spice superhero because it has curcumin, which can help your body fight inflammation and bad stuff with its antioxidant powers. Adding turmeric to your meals or drinking turmeric tea can help strengthen your immune system.
May You Like:Turmeric Benefits and Uses: A Comprehensive Guide to the Golden Spice….Haldi Ke Faide
Yogurt: Probiotics, found in yogurt and other fermented foods, promote the growth of beneficial gut bacteria. A happy tummy full of good bacteria is like a secret weapon for your immune system to be super strong.
Spinach: Spinach and other leafy greens are rich in vitamins and minerals, including vitamin C and folate, which help boost the immune system.
Nuts and Seeds: Almonds, sunflower seeds, and peanuts are excellent sources of vitamin E, which is essential for maintaining immune health.
Green tea: Green tea is like a magical drink because it has something called EGCG that helps your body's soldiers, the immune system, to become even stronger.
Sweet Potatoes: Sweet potatoes are high in beta-carotene, a nutrient that the body converts into vitamin A. Vitamin A is essential for maintaining healthy skin and mucous membranes, which act as barriers to pathogens.
Immune-Boosting Herbs
Echinacea: Echinacea is a famous plant that's like a friend to your immune system, as it can make colds and other sicknesses less bad and not last as long.
Astragalus: Astragalus is an adaptogenic herb that supports immune function by strengthening the body's overall resistance to stress and illness.
Elderberry: Elderberry is rich in antioxidants and has antiviral properties, making it effective in treating colds and flu symptoms.
Reishi Mushrooms: Reishi mushrooms contain compounds that enhance the activity of white blood cells, helping the body fight infections more effectively.
Garlic (Again): In addition to its culinary use, garlic is considered a potent immune-boosting herb. Garlic supplements are available for those who prefer not to consume it in food form.
Andrographis: Andrographis is an herb commonly used in Ayurvedic medicine to boost immune function and reduce the severity of cold and flu symptoms.
Olive Leaf Extract: Olive leaf extract contains oleuropein, a compound with antiviral and antioxidant properties that can support immune health.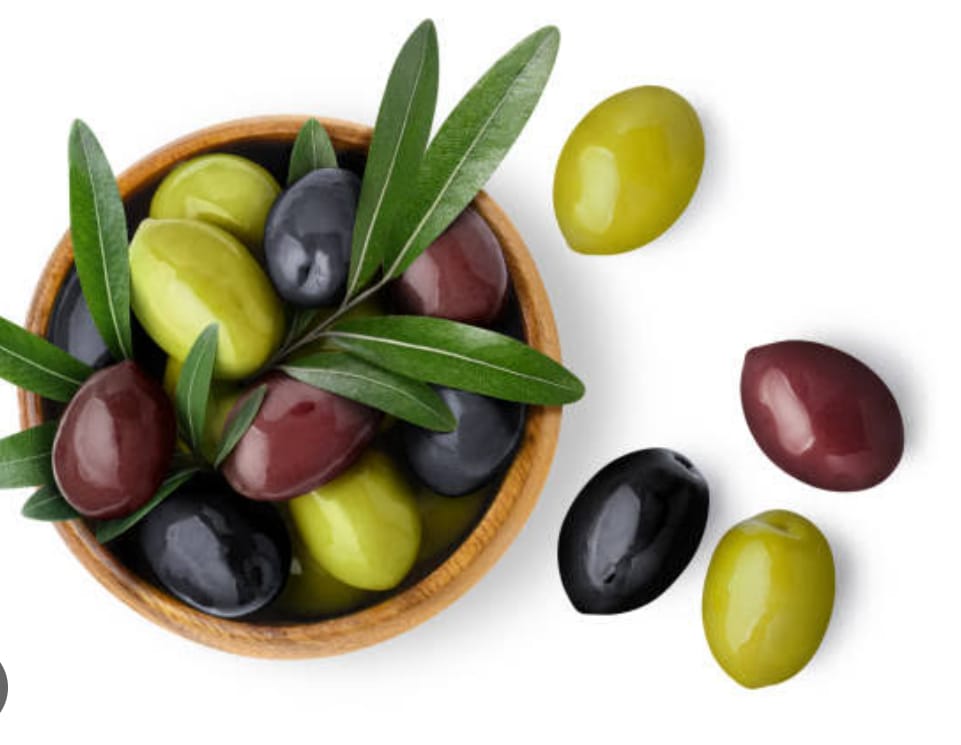 Ginseng: Ginseng is an adaptogenic herb that helps the body adapt to stress and enhances immune function.
Adding foods and herbs that make your immune system strong to the things you eat every day is a good idea.
Now that we've explored the wide range of immune-boosting foods and herbs, let's discuss how to incorporate them into your daily diet:
Diverse Diet: Aim for a balanced and diverse diet that includes a variety of fruits, vegetables, lean proteins, whole grains, and dairy or dairy alternatives. This ensures you get a wide range of nutrients that support immune function.
Fresh and Whole Foods: Opt for fresh, whole foods whenever possible. Processed foods often contain additives and preservatives that may weaken the immune system.
Cook with Herbs and Spices: Incorporate immune-boosting herbs and spices into your cooking. You can use garlic, ginger, turmeric, and other herbs and spices to flavor your dishes.
Smoothies: Blend fruits, vegetables, yogurt, and a dash of honey or ginger to create delicious and immune-boosting smoothies.
Herbal Teas: Enjoy herbal teas like green tea, ginger tea, and echinacea tea as part of your daily routine.
Supplements: If you have difficulty obtaining specific nutrients from your diet, consider supplements, but consult a healthcare professional before doing so.
May You Like:Overcoming Breathlessness: Tips and Tricks for a Breath of Fresh Air
Probiotics: Incorporate probiotic-rich foods like yogurt, kefir, and sauerkraut to promote a healthy gut microbiome.
A well-balanced diet rich in immune-boosting foods and herbs can go a long way in strengthening your body's natural defense system. However, it's essential to remember that no single food or herb can provide a magic bullet for immunity. Instead, focus on maintaining a healthy lifestyle that includes regular exercise, adequate sleep, stress management, and a diet filled with nutrient-dense foods. By nurturing your body with these immune-boosting elements, you'll be better equipped to fend off illnesses and enjoy a vibrant, healthy life.