Empowering Women: Easy Ways to Start a Home-Based Business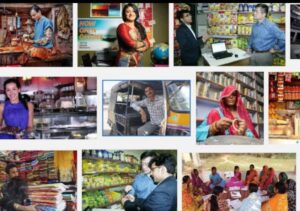 In recent years, the concept of a home-based business has gained significant traction, offering a flexible and empowering way for women to enter the world of entrepreneurship. The rise of technology and changing societal norms have paved the way for women to establish and run successful businesses right from the comfort of their homes. This trend not only provides financial independence but also helps in balancing personal and professional responsibilities. In this article, we will explore various easy and effective ways through which women can kickstart their own home-based businesses.
The Advantages of Home-Based Businesses for Women
Home-based businesses offer a plethora of advantages for women looking to venture into entrepreneurship. Some of these advantages include:
Flexibility:
Running a business from home provides women with the flexibility to set their own schedules, allowing them to manage both work and personal commitments effectively.
Reduced Costs:
Home-based businesses eliminate the need for renting or purchasing commercial space, thus significantly reducing overhead costs.
Work-Life Balance:
Home-based businesses enable women to strike a balance between their professional pursuits and personal life, resulting in improved well-being and reduced stress.
Lower Risk:
Starting a business from home reduces the financial risks associated with traditional brick-and-mortar establishments.
Greater Autonomy:
Women can take full control of their businesses, making decisions that align with their vision and goals.
Easy Ways to Start a Home-Based Business for Women
Freelancing and Consulting:
One of the easiest ways for women to start a home-based business is by offering their skills and expertise as freelancers or consultants. Whether it's writing, graphic design, digital marketing, or business consulting, there is a high demand for specialized services in today's digital age. Freelancing platforms like Upwork, Freelancer, and Fiverr provide a convenient way to connect with clients and showcase skills.
Online Selling:
The rise of e-commerce has opened up immense opportunities for women to sell products online. Platforms like Etsy, eBay, and Amazon allow individuals to sell handmade crafts, vintage items, or even new products. Women can turn their hobbies into profitable ventures by setting up online shops and reaching a global customer base.
Content Creation and Blogging:
If a woman has a passion for writing, creating a blog or YouTube channel can be a lucrative home-based business. By producing valuable and engaging content, women can attract a loyal audience and monetize through advertising, sponsored posts, and affiliate marketing.
Virtual Assistance:
Many businesses, especially startups and small companies, require virtual assistants to handle administrative tasks such as scheduling appointments, managing emails, and social media management. Women with strong organizational and communication skills can establish a virtual assistance business from home.
Online Coaching and Courses:
Women with expertise in a particular field, such as fitness, nutrition, career development, or language tutoring, can offer coaching and online courses. Platforms like Teachable and Udemy make it easy to create and sell digital courses, providing a scalable income source.
Home-based Beauty and Wellness Services:
For women skilled in beauty and wellness services, starting a home-based salon, spa, or fitness studio can be a rewarding venture. Offering services like skincare treatments, yoga classes, or massage therapy can attract a local client base.
Social Media Management:
In the age of social media, businesses are constantly seeking professionals who can manage their online presence. Women with a knack for social media can offer their services to manage and grow clients' social media accounts, creating engaging content and increasing brand visibility.
Handmade Crafts and Art:
Women with artistic talents can turn their creations into a home-based business. Whether it's painting, crafting, or creating handmade jewelry, platforms like Instagram and Etsy provide an excellent way to showcase and sell unique creations.
The rise of home-based businesses presents an exceptional opportunity for women to embark on their entrepreneurial journey with ease. With the advantages of flexibility, reduced costs, and a better work-life balance, women can explore a variety of avenues to establish successful ventures from the comfort of their homes. Whether it's freelancing, online selling, content creation, or offering specialized services, the options are abundant. By harnessing their skills, passions, and creativity, women can carve a niche for themselves in the world of business, achieving financial independence and empowerment like never before.