Diabetes, Itching, and Effective Management Strategies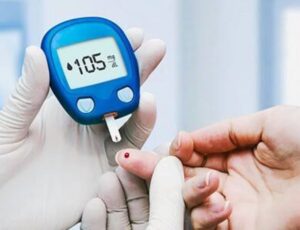 "Millions of individuals across the globe are impacted by diabetes, an enduring metabolic ailment defined by elevated levels of blood sugar." While its primary health concerns include cardiovascular issues, nerve damage, and kidney problems, another troubling complication often flies under the radar – itching. Dermatological problems, particularly itching or pruritus, are commonly reported by individuals with diabetes. This article delves into the reasons behind this phenomenon and provides valuable insights into how individuals with diabetes can manage and alleviate itching problems effectively.
The Connection Between Diabetes and Itching
The relationship between diabetes and itching is intricate and multifaceted. Pruritus in diabetes can stem from various factors, including neuropathy, poor circulation, and skin-related complications. Understanding each factor is crucial for devising effective management strategies.
Neuropathy:

Diabetic neuropathy, a condition where nerves are damaged due to prolonged high blood sugar levels, can lead to itching. The sensory nerves that control the skin's sensation may become damaged, causing abnormal itching sensations even in the absence of any external stimuli. This neuropathic itching tends to be more prominent in areas with reduced sensation, such as the feet.
Poor circulation:

Diabetes can cause vascular problems that result in reduced blood flow to the extremities, especially the feet and legs. This diminished circulation can lead to dry skin, which is more prone to itching. Moreover, inadequate blood supply hampers the skin's ability to heal, making minor cuts or scratches susceptible to infection, further exacerbating itching.
Skin-related complications:

People with diabetes are prone to various skin issues, such as fungal infections, bacterial infections, and dry skin. "The presence of these ailments can lead to severe sensations of itchiness and pronounced discomfort."Yeast infections, particularly candidiasis, are common in diabetic individuals due to elevated glucose levels creating a conducive environment for the growth of yeast.
Avoiding Itching Problems in Diabetes
Managing itching problems associated with diabetes requires a comprehensive approach that addresses the underlying causes while focusing on maintaining overall skin health. Here are some strategies that individuals with diabetes can adopt to avoid itching problems:
Blood sugar control:

Maintaining stable blood sugar levels is the cornerstone of diabetes management. By keeping glucose levels within the target range, individuals can minimize the risk of neuropathy and poor circulation, which are major contributors to itching. Regular monitoring, a balanced diet, and adherence to prescribed medications or insulin are essential components of this strategy.
Hydration and moisturization:

Proper skin hydration is vital for preventing itching. Diabetic individuals should use mild, fragrance-free moisturizers regularly to prevent dry skin. Paying special attention to areas prone to dryness, such as feet and legs, can help mitigate itching caused by poor circulation.
Hygiene:

Good hygiene practices can help prevent skin-related complications that lead to itching. Regular cleansing, especially in folds of the skin, can prevent fungal or bacterial infections. However, individuals should avoid using harsh soaps or aggressive scrubbing, as this can strip the skin of its natural oils and exacerbate dryness.
Choosing the right clothing:

Wearing loose-fitting, breathable clothing made from natural fibers can reduce friction and promote better air circulation around the skin. This can prevent excessive sweating, which can worsen itching.
Foot care:

Proper foot care is crucial for diabetic individuals to prevent neuropathic itching and complications. Regularly inspecting the feet for cuts, sores, or signs of infection, keeping them clean and dry, and wearing well-fitting, comfortable shoes are essential steps.
Medical treatment:

For persistent itching problems, it's important to consult a healthcare professional."They possess the ability to pinpoint the root cause and suggest the most suitable interventions." This may include medicated creams for skin conditions, antihistamines to alleviate itching, or specialized treatments for neuropathic itching.
Stress management:

Stress can exacerbate itching sensations. Engaging in stress-reducing activities such as meditation, deep breathing exercises, or yoga can help manage itching triggered by stress.
Avoiding hot water: Hot showers or baths can strip the skin of its natural oils, leading to dryness and itching. Lukewarm water and mild, moisturizing soaps are preferable.
The itching problems faced by individuals with diabetes can significantly impact their quality of life. Understanding the underlying causes of itching, such as neuropathy, poor circulation, and skin-related complications, is crucial for effective management. By adopting a holistic approach that encompasses blood sugar control, proper skincare, hygiene practices, and medical treatment when needed, individuals with diabetes can mitigate itching problems and experience improved comfort and well-being. Regular consultation with healthcare professionals and adherence to recommended strategies can go a long way in preventing and managing itching in the context of diabetes.